Beech Mountain Top 5 Outdoor Activities
Beech Mountain is the place for outdoor adventure. There are truly four seasons of fun with summer high temperatures in the 70's, beautiful fall foliage, and a large winter ski resort. Here are 5 Beech Mountain Outdoor Activities not to miss: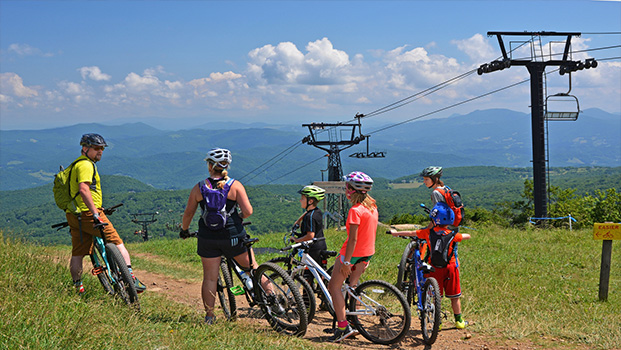 Biking
ROAD CYCLING

Beech Mountain has 51 miles of cycling routes so there is definitely a route for you! If you need extra help selling your friends on the idea of visiting just tell them Beech Mountain was a training location for Lance Armstrong. All routes start at the Beech Mountain Visitor Center, so drop in for advice on which route to take.
MOUNTAIN BIKING
The town of Beech Mountain has 12 trails with over 18 miles of biking terrain. The town maintained Emerald Outback is fast becoming a destination for mountain biking. The 2013-14 USA Cycling Collegiate Mountain Biking Championships were held there. Find trail charts and maps HERE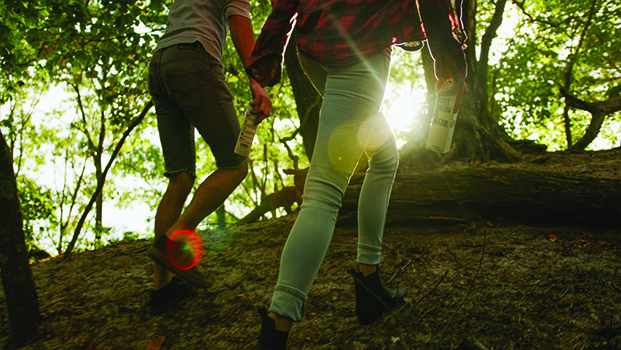 Hiking
Beech Mountain is home to almost 30 miles of hiking trails. These hiking trails are a hidden treasure of the High Country. Not only are they less crowded than Blue Ridge Parkway Trails, but they also offer you a chance to walk through old-growth forest, by historic railroad grades, and up to amazing views.
You can view a list of hiking trails HERE, or pick up a map and get a recommendation at the Beech Mountain Visitor Center.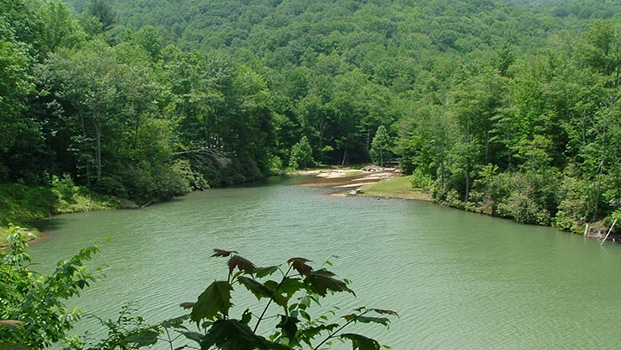 Buckeye Lake
This lake is a great place for to spend the afternoon! Here are some activities you can enjoy here:
FREE pedal boat and canoe rentals. Stop in at the Buckeye Recreation Center to fill out a waiver and get started
Fishing at Buckeye Lake is guaranteed to end with a catch. The Buckeye Reservoir is a Hatchery Supported Trout Water, and is stocked with trout in March, April, May, June, and July. The lake also receives an annual stocking of channel catfish, and contains sunfish. Stop by the Buckeye Recreation Center to borrow a fishing pole and have fun.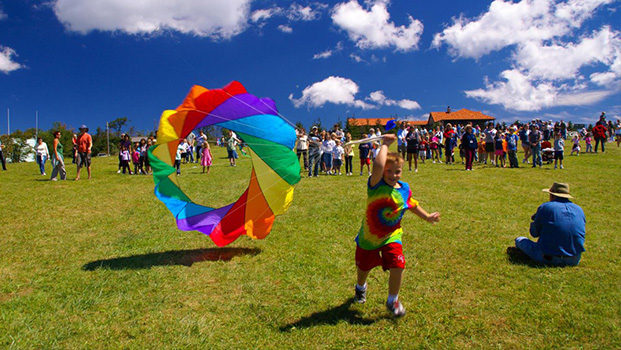 Kite Field
There aren't many places in North Carolina that you can claim to have flown a kite a mile high, but this is one of them!
INSIDER TIPS: Don't worry if you don't have a kite. Walk across the street to Fred's General Merchantile for a kite and a soda. Hungry? Grab lunch at the Brick oven Pizzeria. Voted by High Country Visitor Center staff as "The Best Pizza in the NC High Country," this pizzeria with a truly local vibe is a must visit while in the area.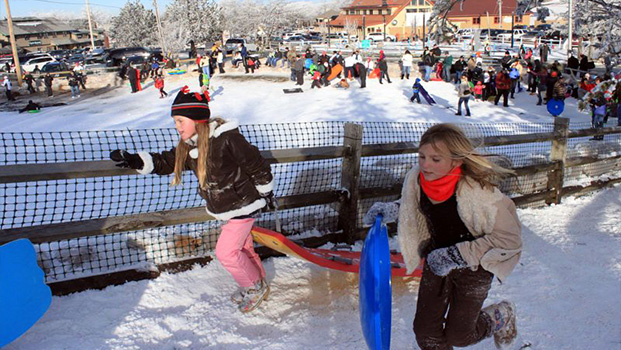 Sledding Hill
Open November-February
Located by and managed by the Beech Mountain Visitor Center, this FREE sledding hill for children under 12 is a can't miss activity!
The sledding hill features it's own snow blowing machine, and with Beech Mountain being "The Highest Town on the East Coast" there is a high chance it will be cold enough most days to have snow.
If you need a sled, just walk down the street to Freds General Merchantile and find a wide variety available on the front porch.