High Country Disc Golf Courses
High Country Disc Golf Courses are located in Blowing Rock NC, Sparta NC, West Jefferson NC, Wilkesboro NC where the weather is perfect outdoors in the summer months and offer long range views in the cooler months while you play! Here is a list of disc golf courses in the NC mountains: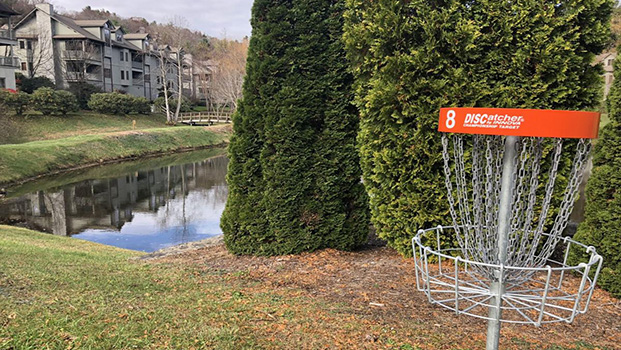 Blowing Rock NC Disc Golf
Chetola Resort, Blowing Rock
*OPEN TO RESORT GUESTS & OWNERS ONLY
This INNOVA designed public course is the only disc golf course in the Boone & Blowing Rock area. The course is free for resort guests and costs $5 per person for visitors. Discs can be rented or purchased at Chetola.
Chetola's course features two playable layouts comprising roughly five acres on the 87-acre property: nine holes are nestled below the condominiums on the northwest side of the property, and another three are located on the field directly adjacent to Chetola Drive and can be played independently. Obstacles include water hazards such as duck ponds and creeks as well as some heavily wooded natural areas. Find details HERE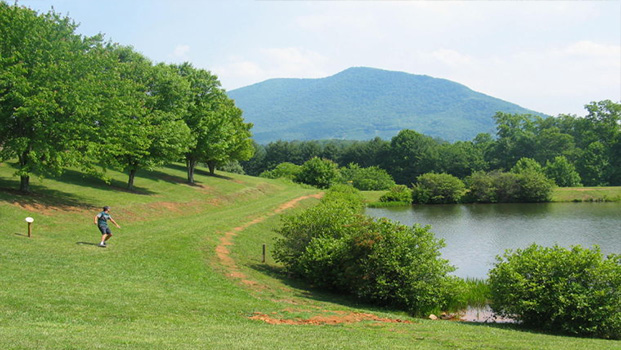 High Country Disc Golf Course
Ashe County Park, Jefferson, NC
This INNOVA designed free public course has 18 challenging holes. Built in 2006, the course featured one of the highest elevation drops and placements of the 1,500 courses in the country. Find details HERE
The Ashe County Park is also a destination, with a great pond for fishing, multiple playgrounds, hiking trails, picnic shelters and ball courts.
Wahoo's Adventures Disc Golf
3380 Big Hill Road, Todd, NC
Located on a wooded hillside beside the famous New River, this disc golf course offers nine holes. The course if free for Wahoo's Adventures guests and $5 per person for visitors.
The Wahoo's Adventures outpost also features camping cabins, canoeing & tubing rentals, nice bathrooms & showers and whitewater guide services.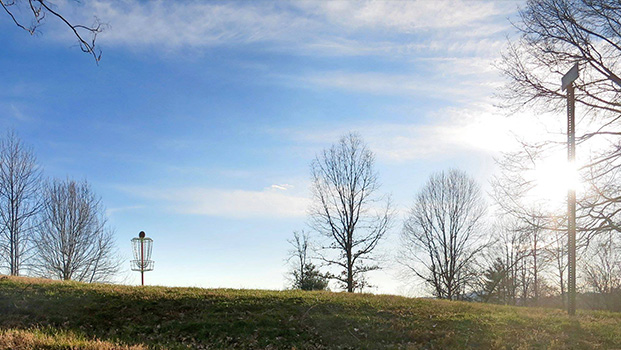 Rolling Pines Disc Golf Course
North Wilkesboro
This Par 56 course features 18 baskets on over 70 acres of rolling hills. The course was created by the Town of Wilkesboro and the Wilkes County Disc Golf Club and continues to be ranked as one of the top 3 disc golf courses in North Carolina. Find details HERE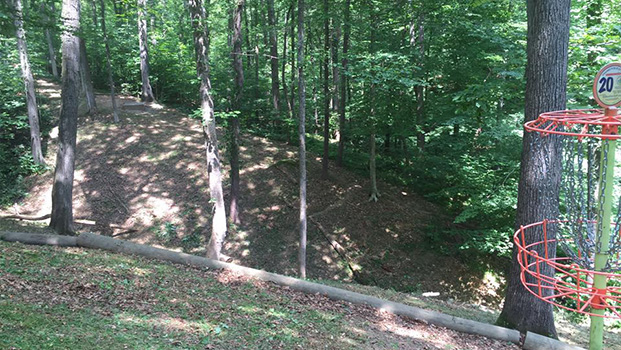 Highland Hills Disc Golf Course
22 S Park Rd, North Wilkesboro, NC
The course sits among 27 beautiful, hilly acres of timbered land along the Yadkin River. The 18 holes include red, white and blue tees on each. The walk is about 2 miles in length. The par is set at 54 from all 3 tees. Find details HERE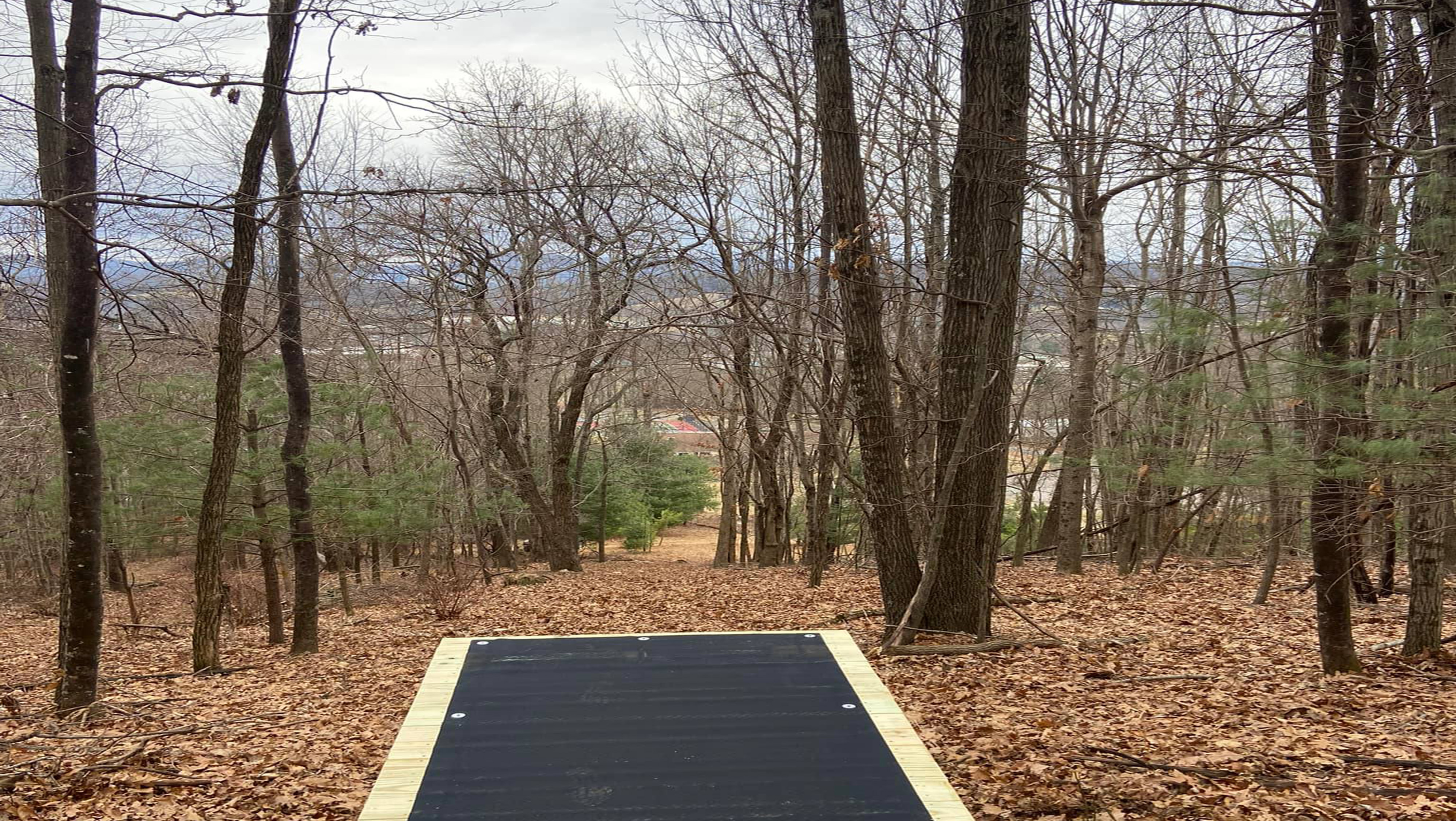 Sam Brown Disc Golf Course
598 Trojan Avenue, Sparta NC
The newest public disc golf course in the High Country, Sam Brown Park features 18 holes that are open year-round! Enjoy views of the mountains in the winter months and bask in the shade during the summer. For details on the course,click to the Facebook page HERE