Ashe County NC Art Day Trip
The thriving arts scene in Ashe County encompasses visual art, music, literary and performing ventures-- including lively play productions, art shows, galleries, concerts, workshops, festivals and more! Too much to do in one day? The closest hotel is Holiday Inn Express West Jefferson. If you are looking for a conveniently located cabin, check with 4 Seasons Vacation Rentals. If you want a resort, visit Jefferson Landing Lodge and Golf Course!
Ashe County NC Art Day Trip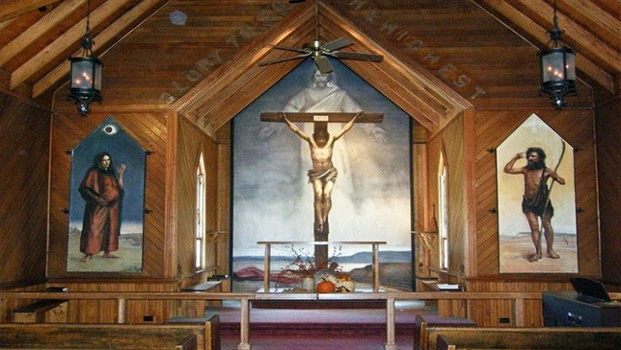 St Mary's Frescoe
West Jefferson NC
In the 1970's, Ben Long painted frescoes in small mountain churches throughout the NC High Country. Ben Long, a native of North Carolina, apprenticed in Florence, Italy, under Maestro Pietro Annigoni for nearly eight years. He has completed more than a dozen frescoes paintings in North Carolina, as well as his commissions in France and Italy.
In St. Mary's Church your will find: "Mary Great with Child," "John the Baptist" and "Mystery of Faith." There is a button on the wall you can push as you enter the church to hear a short description of the frescoes and their meanings.
The church is always open to the public and is free of charge with donations accepted.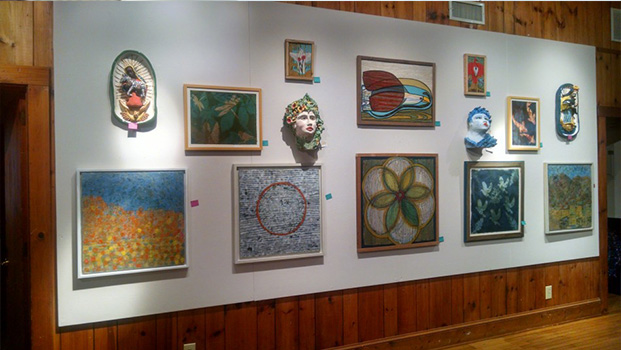 Ashe County Arts Council
West Jefferson NC
Visit the beautiful rock building built in 1938 and view the latest gallery show. All gallery shows are free to the public but donations are accepted. The front of the building houses a gift shop featuring the works of local artists.
**While you are there, pick up a brochure on the Murals of Downtown West Jefferson
**Don't want to walk? You can also pick up a copy of the Ashe County Barn Quilt Driving Map. A backcountry roads drive to view traditional quilt patterns painted on the sides of barns is a great afternoon activity!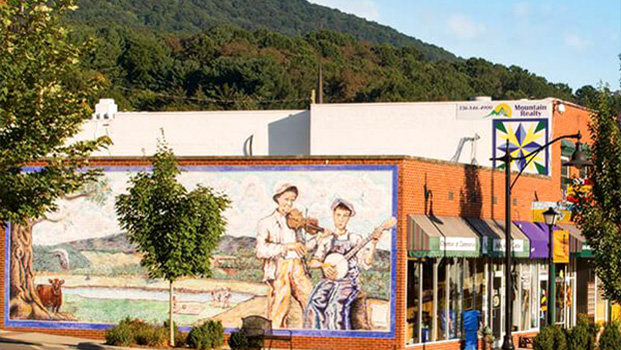 Downtown Mural Walking Trail
West Jefferson, NC
View the 13 murals located throughout the town that showcase the history, culture and beauty of the mountain region. Meander in and out of art galleries while on your walk.
*Maps are available at the Ashe County Arts Council.
**Take a selfie with a mural and post on the Appalachian Mural Trail website to get a free Appalachian Mural Trail T-shirt!!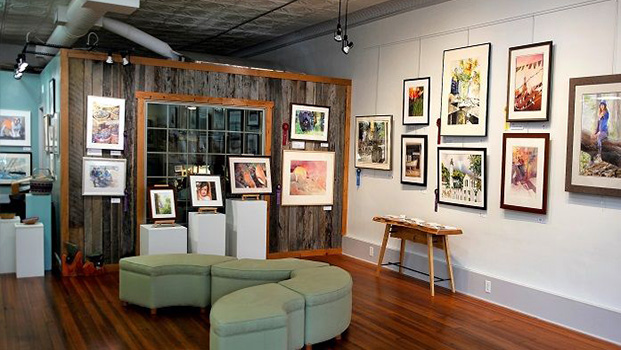 Florence Thomas Art School Gallery
West Jefferson, NC
Stop by the Art School and view works by the areas impressionist artist, Florence Thomas, who lived to the age of 98. The gallery features rotating exhibits open free to the public.
Holy Trinity Church Frescoe
Glendale Springs NC
The Last Supper is depicted in this small mountain church. There is a 23/7 audio description and history of the frescoe that you can push a button to play when you enter the church.
There are a few smaller practice frescoes located in the basement level of the church as well.
INSIDER TIP: Visit the Trading Post on the Blue Ridge Parkway, located less than a mile away, and grab a few sandwhiches for a picnic lunch before you visit the church. There is a great place for a picnic on the church grounds.