Blue Ridge Parkway MP 264-276
Blue Ridge Parkway MP 264-276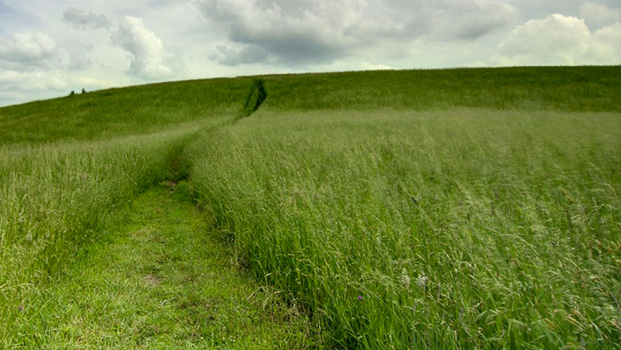 The Lump
MP 264.4
This is a great .3 mile walk up a grassy hill to a view of the valley. The field is great fun for kids of all ages that want to run through tall grasses. There is a picnic table by the parking area and the top of the hill is a great spot for a picnic too!
TOM DOOLEY
There is an informational sign at the bottom of The Lump that talks about Tom Dula (aka Tom Dooley) and his history in this area. If you are interested in learning more about Tom Dooley, there are some great heritage sites in the town of Wilkesboro, located 30 minutes from The Lump. You can find more information on Tom Dula HERE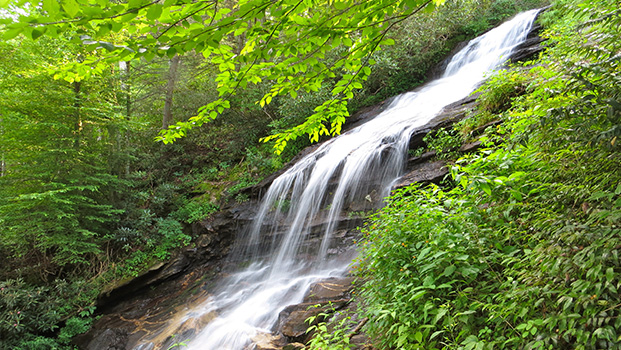 Cascades Falls
MP 271.9
One of 3 waterfalls located in the NC High Country region of the Blue Ridge Parkway, this waterfall located in the EB Jeffress Park is a one mile round trip with many stairs. When you get to the bottom of the stairs, you will see a 35 foot waterfall. After heavy rains there is a fine mist that comes off the rocks. In the cooler months, you might want to wear a rain coat!
There are restrooms and a few picnic tables with shade trees beside the parking area above the falls.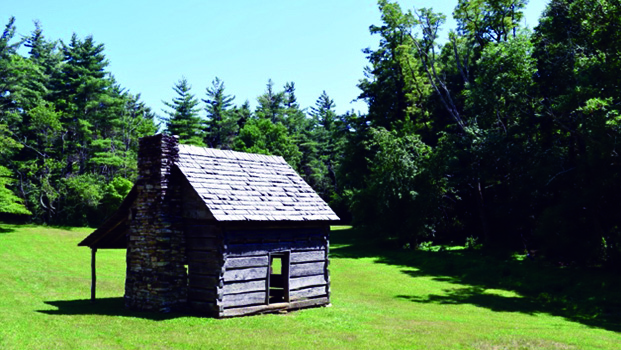 Tomkins Knob Trail
MP 272.5
Located right beside the Cascades Trail in the EB Jeffress Park, this trail leads to an old mountain cabin in a flat area in the valley. The trail can be accessed from a separate trailhead or you can access this trail from the bottom of the Cascades trail and add a .5 mile walk to your Cascades loop hike.