Tom Dooley Tour NC Mountains
Tom Dooley Tour NC Mountains
Who hasn't heard of the Ballad of Tom Dooley (Dula)? Made famous by the Kingston Trio in 1957, and recorded by numerous other artists, the song tells the story of young Tom Dula (pronounced Dooley by locals) and his involvement with Ann Melton and Laura Foster. The murder took place in the Elkville/Ferguson community of Wilkes County. Accused of killing Laura, Tom refused to tell all he knew about the incident, perhaps to protect his sweetheart, Ann Melton. Tom was hanged for this murder and the mystery surrounding this event remains unsolved to this day. Perhaps this explains the fascination with a love triangle and a murder that happened almost 150 years ago. Tom's defense attorney was none other than Zebulon Vance, North Carolina's governor during the Civil War, but that's another story.
Tom Dooley Cell
Old Wilkes Jail
Take a trip down into Wilkesboro to begin your adventure. Your first stop should be the Wilkes Heritage Museum, in the former 1902 courthouse, where you can purchase a ticket to visit the old 1860 Wilkes jail. Tom Dooley was held here during his trial, before he was hanged for the murder of Laura Foster. Coincidently, Ann Melton, also implicated in the murder of Laura Foster, was held for several months in an adjacent cell on the second floor.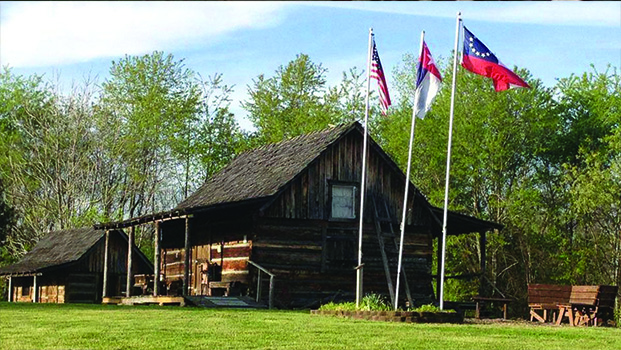 Whippoorwil Village
Ferguson NC
After visiting the jail, proceed on to Hwy. 268 west toward Ferguson (N.C. 268 between Lenoir and Wilkesboro is designated an N.C. Scenic Byway) where you can visit Whippoorwhill Village. Explore the past as you experience this small village of yesteryear featuring Whippoorwill Academy a one-room schoolhouse, a replica of Daniel Boone's cabin, Tom Dooley Museum, Smokehouse Art Gallery, Chapel of Peace, Blacksmith Shop, Country Store, Yadkin River Jail, Daniel Boone Tavern, a small log Wash House, Wishing Well, gift shop, and picnic shelter.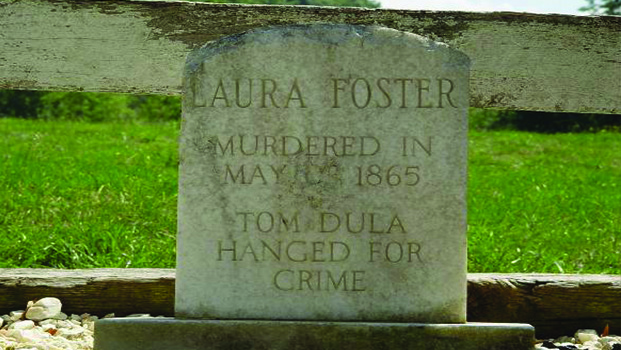 Laura Foster Grave
Ferguson, NC
After leaving Whippoorwill Village, continue on hwy 268 w. After crossing the Yadkin River, you will see a state marker which indicates that Tom Dooley's cabin stood nearby. The graves of Tom Dooley and Ann Melton are off the beaten path and therefore inaccessible to foot traffic. Another few miles and you will see the white fenced-in gravesite of Laura Foster on the left. The grave site is on a private working farm so you won't be able to see it up close but can get close enough to take a photo.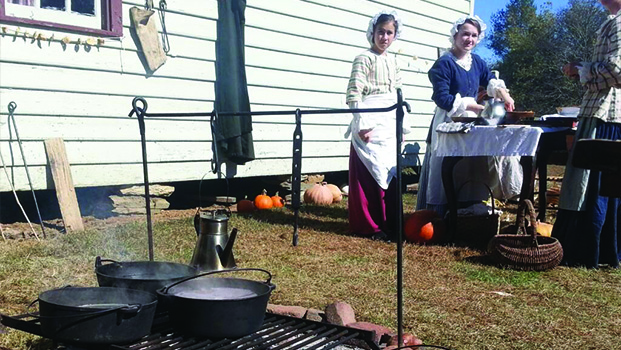 Fort Defiance
Lenoir NC
Continue on to Fort Defiance, circa 1792, to round out your trip. Considered to be one of the most extraordinary restorations in the country, the house boasts of more than 300 pieces of original furnishings and artifacts. When William Lenoir began building his home here in 1788, he referred to it as Fort Defiance and so for over 200 years the home has retained the name of the original stockade. For more information call 828-758-1671. Leave Fort Defiance and head toward Lenoir and Hwy. 321.