Wilkesboro NC Top Things to Do Day Trip
Wilkesboro NC Top Things to Do Day Trip
Wilkesboro NC has the best of both worlds with one foot in the high mountains and the other in the foothills. The area is steeped in rich Appalachian history and craft and outdoor recreation. While there is too much to do in Wilkesboro NC to fit in one day, here is a day trip itinerary with the top things to do!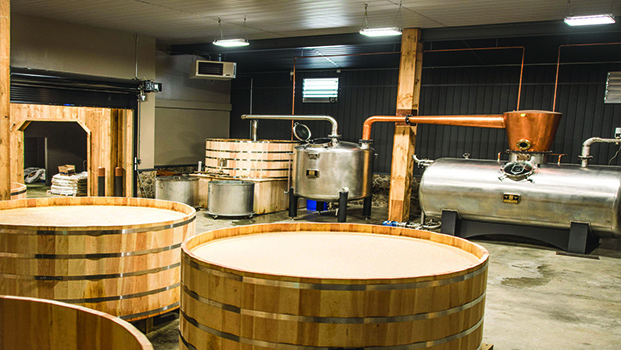 Call Family Distillery
Wilkesboro NC
Wilkesboro NC is the "Birthplace of Moonshine" so a visit to a moonshine distillery is a must while in the area. The Call Family are descendants of renowned moonshiners and distillers. You can see remnants of the illegal past of moonshine production on the distillery tour. They have photos, axed stills and even former moonshine running cars in the distillery! End the tour with a tasting of there famed recipe.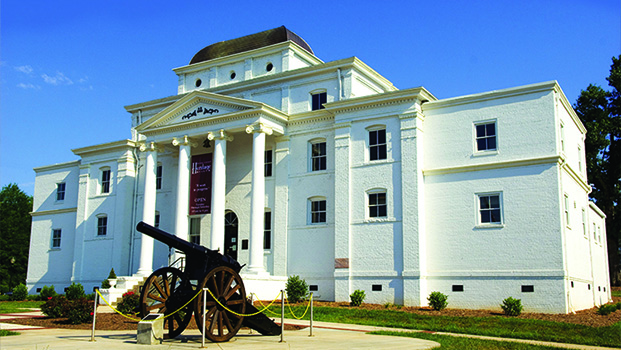 Wilkes Heritage Museum
Wilkesboro NC
Start your museum tour off with a visit to the stock car racing exhibit. Stock car racing got its start from the moonshine industry and you can find out the details here. Next, visit the Old Wilkes Jail. The jail houses Tom Dooley (Dula) during his trial for the murder of Laura Foster. Then, visit the Robert Cleveland Log Home and learn about the homesteading lifestyle of the Appalachian Mountains.
INSIDER TIP: If you want to view more historic properties while in downtown Wilkesboro, grab a historic walking map while you are the museum.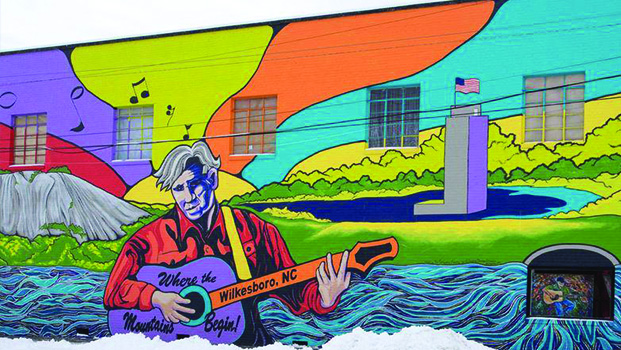 Downtown Arts

There are a few must-sees when in Wilkesboro:
Doc Watson Mural: The "Where the Mountains Begin" mural celebrates the colorful landmarks and legends of Wilkes County: Stone Mountain State Park, W. Kerr Scott Reservoir, and Doc Watson.


St. Paul's Episcopal Church Frescoe: Created by world-renowned frescoe artist Ben Long, the two frescoes feature scenes of the Apostle Paul's time of conversion and while writing the Epistles in prison


Barn Quilt Sundial:The eight-foot sundial uses sunlight to tell the time of day and is accurate within five minutes.