Valle Crucis NC Day Trip Things to D0
Valle Crucis NC Day Trip Things to Do
Even though the "Valle" is only 10 minutes from Boone off North Carolina Highway 105, spending the day in Valle Crucis is a step back in time. The community developed in the 1800's and centered around the Watauga River, lush farmland and mountain shelter, a church, general store and little schoolhouse. All of these community fixtures can still be visited today! Here is our itinerary for a Valle Crucis NC Day Trip Things to Do: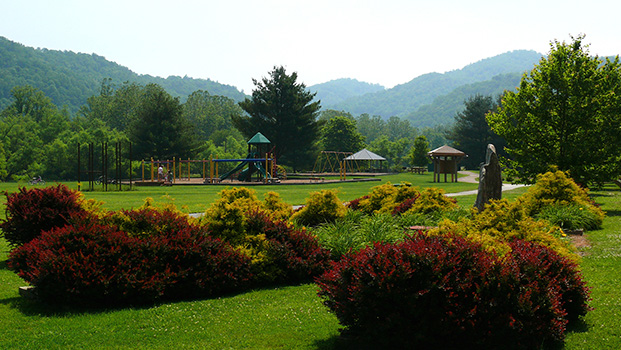 Valle Crucis Park
Have your lunch at the park along the banks of the Watauga River or sit at one of many picnic tables. This non-profit park features one of the best playgrounds in the NC High Country and clean restrooms open year-round.
Find park details HERE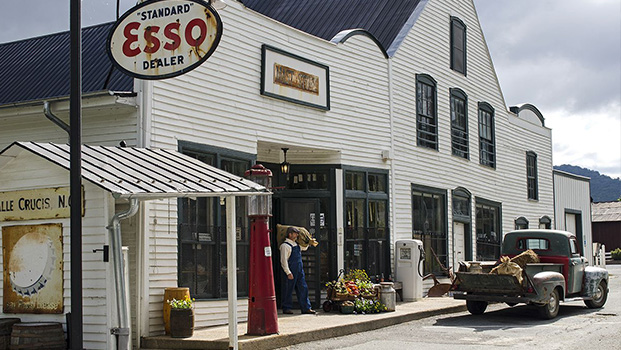 The Original Mast General Store

The original Mast General Store can be found around the corner from the park. The store was built 1883 and is on the National Historic Registry. The store features an old post office, original posters and coffee for 5 cents! While you are there, see if the Little Red School House behind the store is open. The School House sometimes features items and sample sales.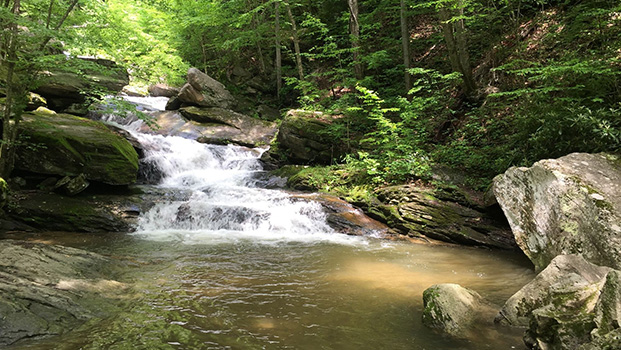 Crab Orchard Falls

Just 5 minutes from Mast General Store up Hwy 194 is the Valle Crucis Conference Center. Take the trail from the Center parking lot down a steep half mile trail to the falls. The Falls make for great photos and have lots of places to climb around and play in the water (but there is no swimming hole).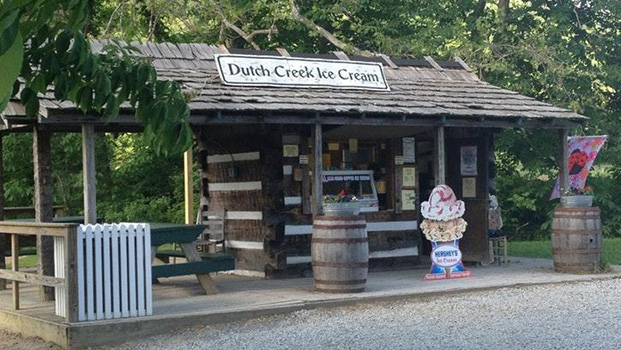 Dutch Creek Ice Cream
After your hike, drive less than 5 minutes to Dutch Creek Ice Cream and relax by the creek. Some days you will find area musicians playing there and local kids hanging from the trees.