Sledding Locations NC High Country
Sledding Locations NC High Country
Sledding can be a fun activity for all ages. No skill is required and it is free! Many cabin rentals, resorts, and hotels will have sledding locations, but if you find yourself in the NC High Country for the day or if your accommodations do not have a great sledding location, feel free to visit our list of sledding locations in the Beech Mountain NC, Blowing Rock NC, Boone NC, West Jefferson NC area: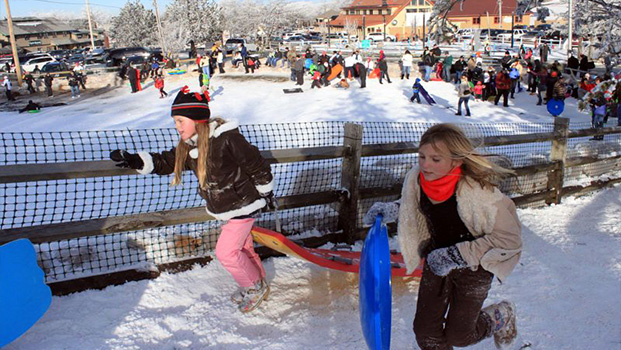 Beech Mountain Sledding Hill
Open November-February
Located by and managed by the Beech Mountain Visitor Center, this FREE sledding hill for children under 12 is a can't miss activity!
The sledding hill features it's own snow blowing machine, and with Beech Mountain being "The Highest Town on the East Coast" there is a high chance it will be cold enough most days to have snow.
If you need a sled, just walk down the street to Freds General Merchantile and find a wide variety available on the front porch.
And if you get hungry after all that running up and down the hill, head down the hill to the Brick Oven Pizzeria for the best pizza in the NC High Country.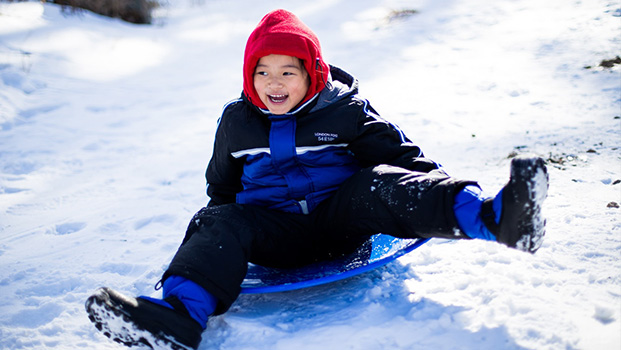 Moses Cone Park
Blue Ridge Parkway Entrance MP 294
The hills seen at this locations are a favorite place for locals to sled on a nice snow day! (And since the parkway is usually closed when it snows, you can just park to the side of the road.)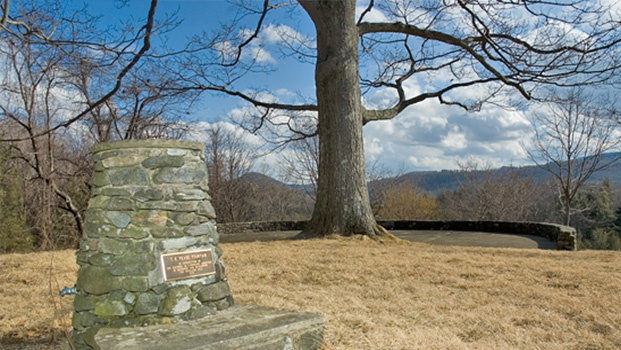 Strawberry Hill
Jaycee Park, Boone NC
Located by the Horn in the West park, the Boone Jaycee park has a few places to sled. For toddlers, the best place to sled is on the gentle slope in the fenced playground area. For "big kids," sledding on the paths located on Strawberry Hill (across Horn in the West Drive) can be a thrill! **Take note, there is a road below Strawberry Hill, so you must know when to stop your sled.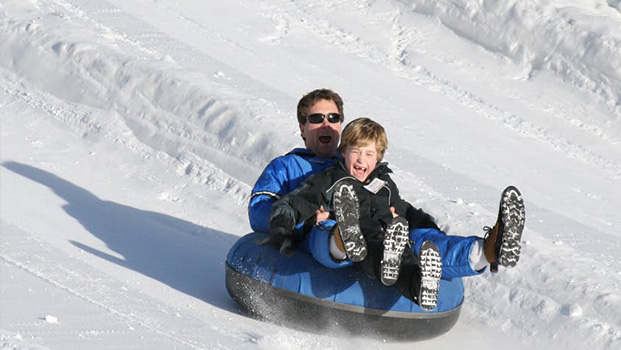 Hawksnest Snow Tubing
Seven Devils, NC
We know this isn't technically sledding, but it is close enough! Hawksnest blows snow, like the Beech Mountain Sledding Hill, so there is more of a chance to get in some snow sliding while you are here.

Hawksnest Snow Tubing is fun for ages 3 and up. It is the ultimate lazy activity-- there are carpet conveyors that take you back up to the top of the slopes!