Horseback Riding
Year-round activities abound in the High Country- hiking, canoeing or boating, mountain biking, road cycling, ziplining, rock climbing and bouldering – are just a few adventures visitors of all ages can enjoy! Paddling and hiking in the summer are wonderful,as you explore the scenery and enjoy some of the most pleasantly mild weather in the SE United States. Whether you're camping for a weekend, or just enjoying a quick stroll along a leg-stretching trail on the Blue Ridge Parkway, it is hard to imagine a better way to experience this glorious mountain region than immersing yourself in outdoor activities. Don't forget to bring your camera to capture quick pictures of wildlife along the trail and expansive vistas from the mountaintops.
Rising Star Equestrian Center
Miles of horseback riding trails with beautiful long range views of Grandfather, Beech and Sugar Mountains! Offering guided trail rides, indoor/outdoor riding rings, and camps as well as lessons, boarding, and training.
Learn More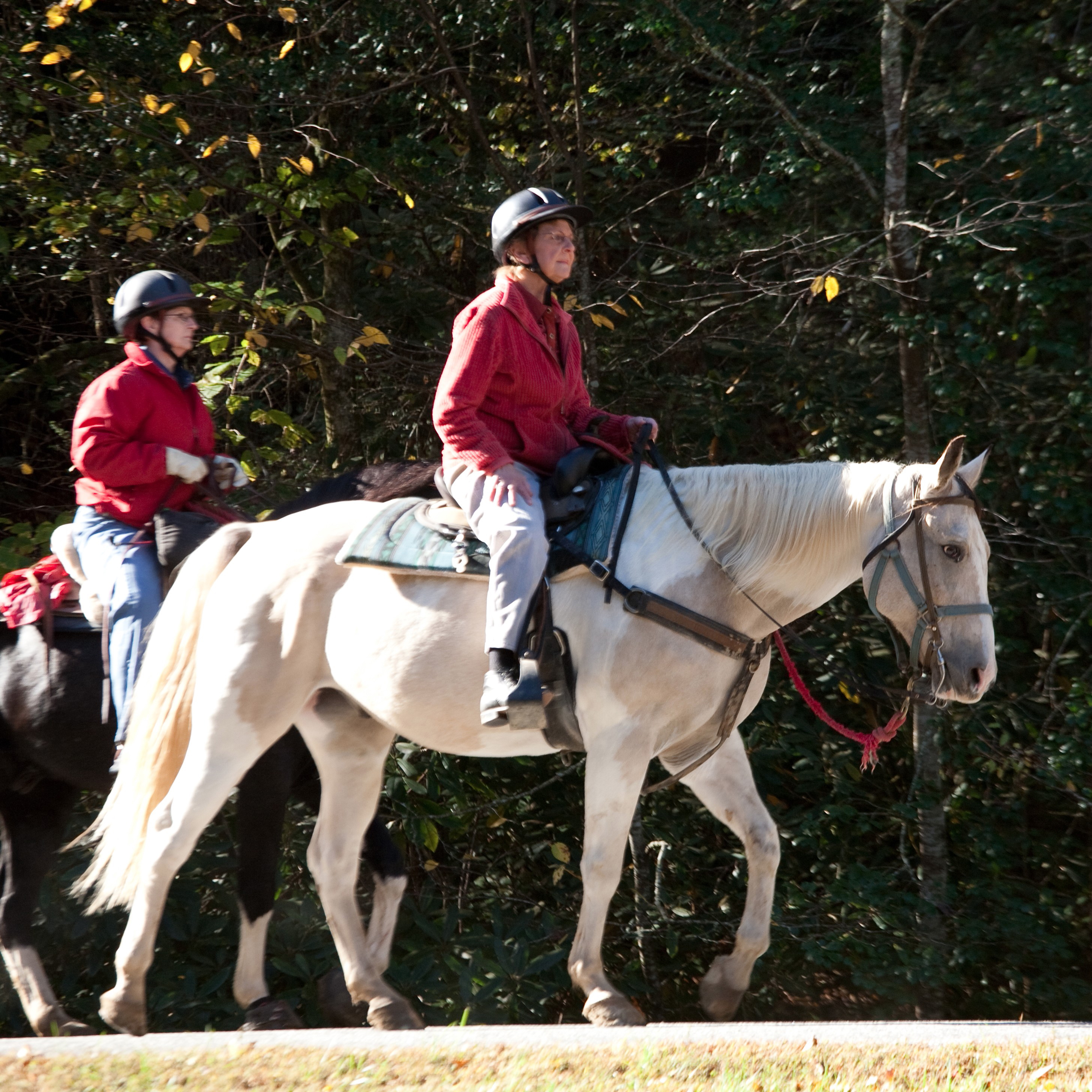 Leatherwood Mountains, Guided Trail Rides
Ride seasoned trail horses or mules and experience the outdoors in a relaxed, unhurried manner. Beginner horseback riders are always welcome. Young or old, experienced or not, practically everyone can ride one of our horses or mules.

Riders for our guided trail rides must be at least 8 years old & weigh less than 225 lbs. All NC horseback riders receive personalized attention and instruction from our friendly Wranglers. Helmets are required & provided.

Our sure-footed horses & mules are gentle enough for beginners, so take advantage of this opportunity to horseback ride NC and see Leatherwood's pristine trails under safe, supervised conditions.

YOU MUST CALL AHEAD TO SCHEDULE RESERVATIONS NON-REFUNDABLE PAYMENT DUE UPON BOOKING

HELMETS ARE REQUIRED & PROVIDED 225 WEIGHT LIMIT STRICTLY ENFORCED WE OPERATE OUR RIDING PROGRAM WITH HORSES & MULES! YOU MAY BE PAIRED WITH EITHER EQUINE BASED ON AVAILABILITY & EXPERIENCE LEVELS. REQUESTS ARE CONSIDERED BUT NOT ALWAYS AN OPTION
Learn More