Ziplining
Year-round activities abound in the High Country- hiking, canoeing or boating, mountain biking, road cycling, ziplining, rock climbing and bouldering – are just a few adventures visitors of all ages can enjoy! Paddling and hiking in the summer are wonderful,as you explore the scenery and enjoy some of the most pleasantly mild weather in the SE United States. Whether you're camping for a weekend, or just enjoying a quick stroll along a leg-stretching trail on the Blue Ridge Parkway, it is hard to imagine a better way to experience this glorious mountain region than immersing yourself in outdoor activities. Don't forget to bring your camera to capture quick pictures of wildlife along the trail and expansive vistas from the mountaintops.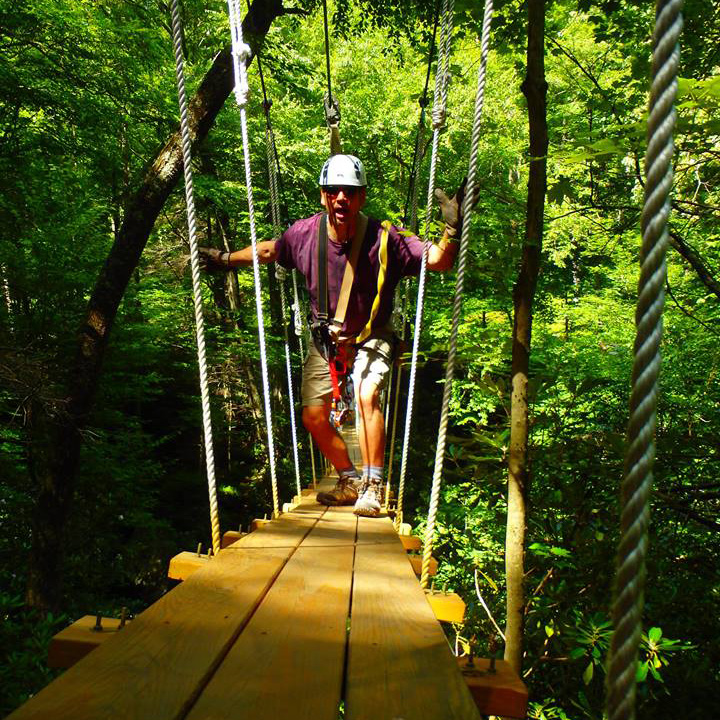 Sky Valley Zip Tours
Setting the bar high since 2012, Sky Valley Zip Tours is rated the #1 Outdoor Activity in Blowing Rock on TripAdvisor (February 2018).

Experience a canopy tour and zip line adventure like no other! An exhilarating half-mile ATV ride leads you to 10 zip lines, including the famous "BIG MOMMA," and over a mile of cable, elevations up to 300 feet, a cliff jump, and 120-foot long swinging bridge.

GOT KIDS? Our Whistle Pig Adventure Park is designed for ages 4 and up! Cheer them on as they master the 7 zips, bridge, and 20-foot slide out of the trees.
Learn More
View Active Deals & Packages!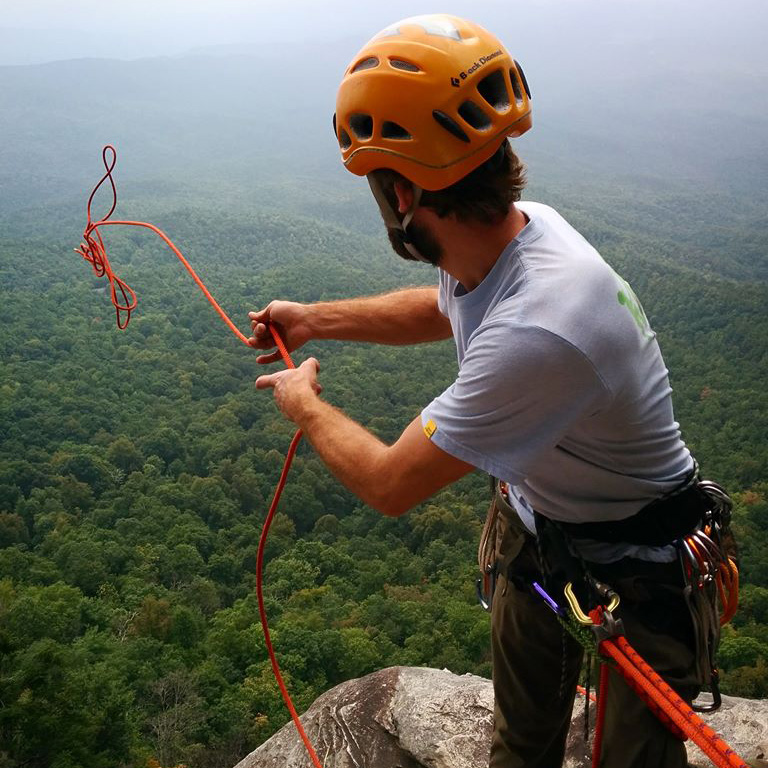 Rock Dimensions Climbing Guides
Based inside Footsloggers store in downtown Boone, also the location of the 40' outdoor Climbing Tower. Fun for families and all ages!

Half-day and full day Rock Climbing trips with experienced, PCIA certified guides. No experience necessary!

The Discovery Course in Blowing Rock is a 3-level circular shaped High Ropes/Challenge Course with exciting Zipline and Giant Swing exits!

Guided Caving trips through a natural limestone cave.

Summer Day Camps for all ages. Trips are instructional and fun, with all equipment provided.

Explore your Vertical World!
Learn More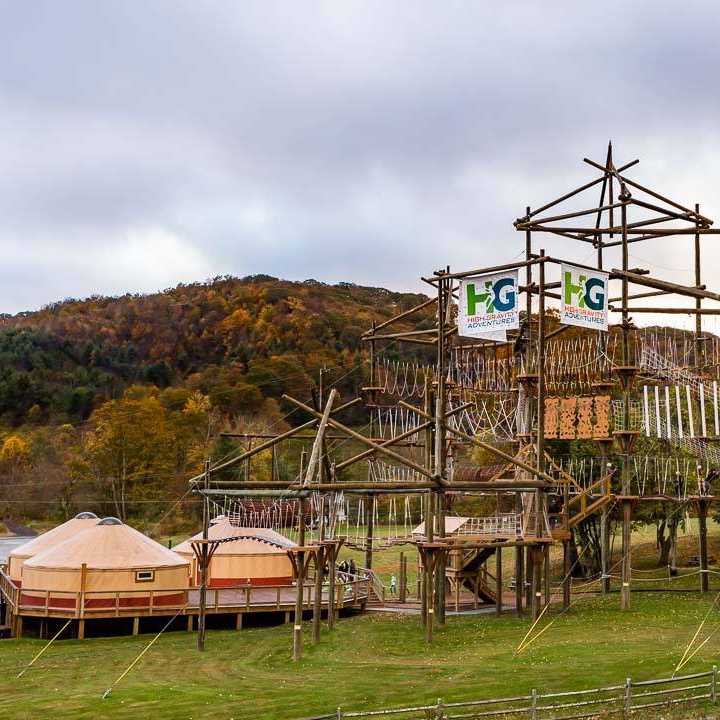 High Gravity Adventures Zip Line & Aerial Park
"Welcome to the newest adventure experience in the High Country! Race your friends across ground-based elements to see who makes the best ninja. Plunge 45 feet on a Three-Person Giant Swing. Explore one of the aerial courses with 75 different challenges at heights ranging from 15 to 50 feet off the ground. Soar through the trees on a Zip Line Tour culminating in a 1,000 foot zip over the Tweetsie Railroad tracks. Free Fall 70 feet down through the center of the Blue Ridge Course. Whatever adventure you're ready for, High Gravity Adventures is ready to lead the way! Adventure options available for ages 4+."
Learn More
Hawksnest Zipline
Come visit one of the largest ziplines in the country! With 20 zipline cables we have over 4 miles of zipline fun. Zip over trees, through the trees, over creeks, and lakes all with incredible views. Open year round. Ages 5 and up.
Learn More
View Active Deals & Packages!