Rock Climbing
Year-round activities abound in the High Country- hiking, canoeing or boating, mountain biking, road cycling, ziplining, rock climbing and bouldering – are just a few adventures visitors of all ages can enjoy! Paddling and hiking in the summer are wonderful,as you explore the scenery and enjoy some of the most pleasantly mild weather in the SE United States. Whether you're camping for a weekend, or just enjoying a quick stroll along a leg-stretching trail on the Blue Ridge Parkway, it is hard to imagine a better way to experience this glorious mountain region than immersing yourself in outdoor activities. Don't forget to bring your camera to capture quick pictures of wildlife along the trail and expansive vistas from the mountaintops.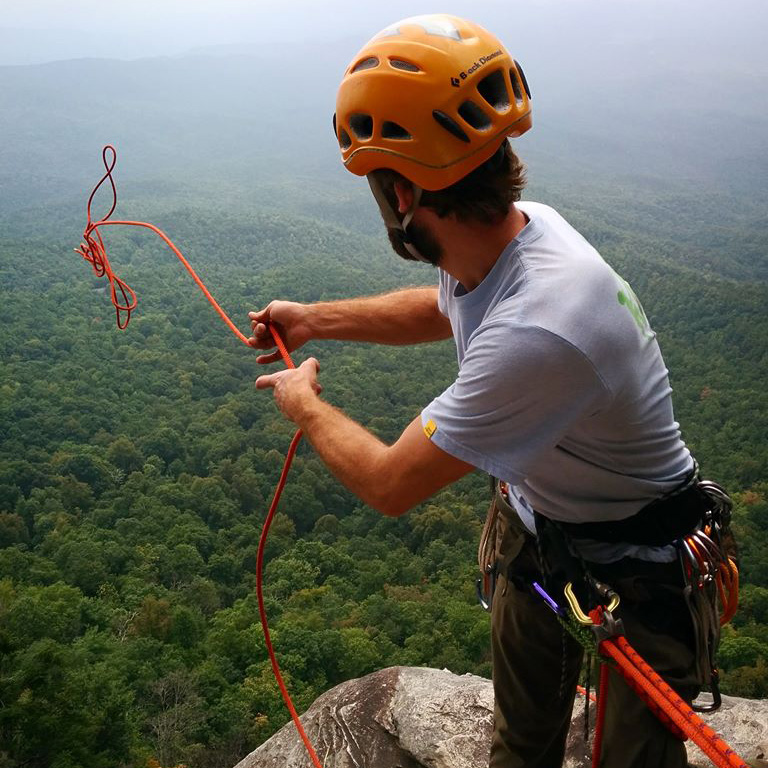 Rock Dimensions Climbing Guides
Based inside Footsloggers store in downtown Boone, also the location of the 40' outdoor Climbing Tower. Fun for families and all ages!

Half-day and full day Rock Climbing trips with experienced, PCIA certified guides. No experience necessary!

The Discovery Course in Blowing Rock is a 3-level circular shaped High Ropes/Challenge Course with exciting Zipline and Giant Swing exits!

Guided Caving trips through a natural limestone cave.

Summer Day Camps for all ages. Trips are instructional and fun, with all equipment provided.

Explore your Vertical World!
Learn More