Valle Crucis Park Top Activities
Valle Crucis Park is a hidden treasure of the NC High Country! This private, non-profit, park is tucked in a quaint valley that is centrally located to Boone, Banner Elk, Seven Devils and Foscoe NC. Here is our list of Valle Crucis Park top activities: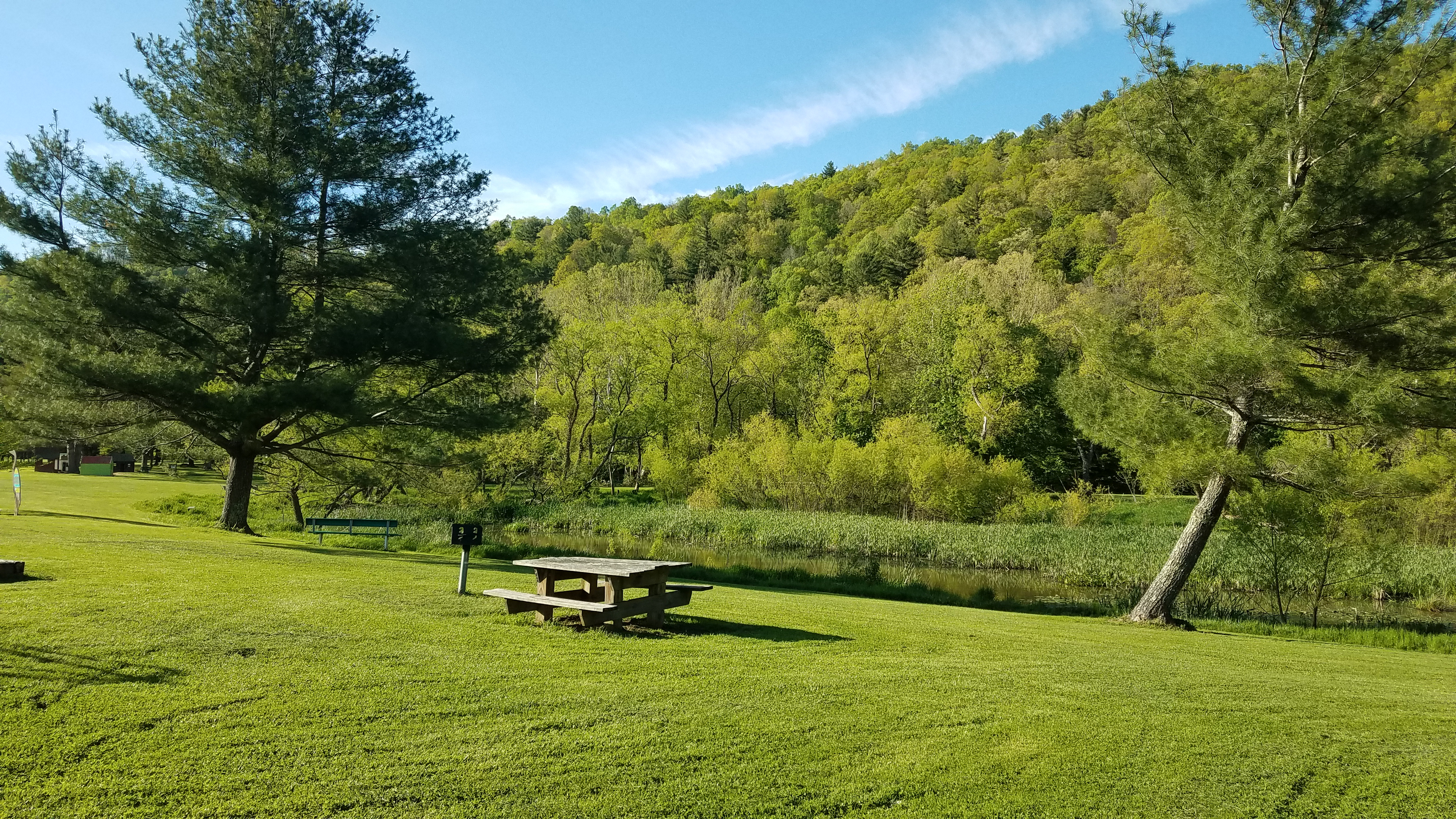 Valle Crucis Park Picnic Area
There are plenty of places to picnic at Vale Crucis Park. There are two covered shelters (that are reservable for parties), tables with well-kept grills (complete with grill brushes!), and PLENTY of places to have a picnic in the grass (shade or sun).
If you don't want to pack a lunch, the Ham Shoppe is located across the street from the park. They are known for big sandwhiches and amazing potato salad. And if you want to pick up a dessert, the Mast General Store Candy Barrel is located beside the entrance to the park. In the summer months, there is even a little ice cream stand behind the Candy Barrel that is located by a small creek where children like to play.
There are two bathroom buildings at the park. Both are kept very clean.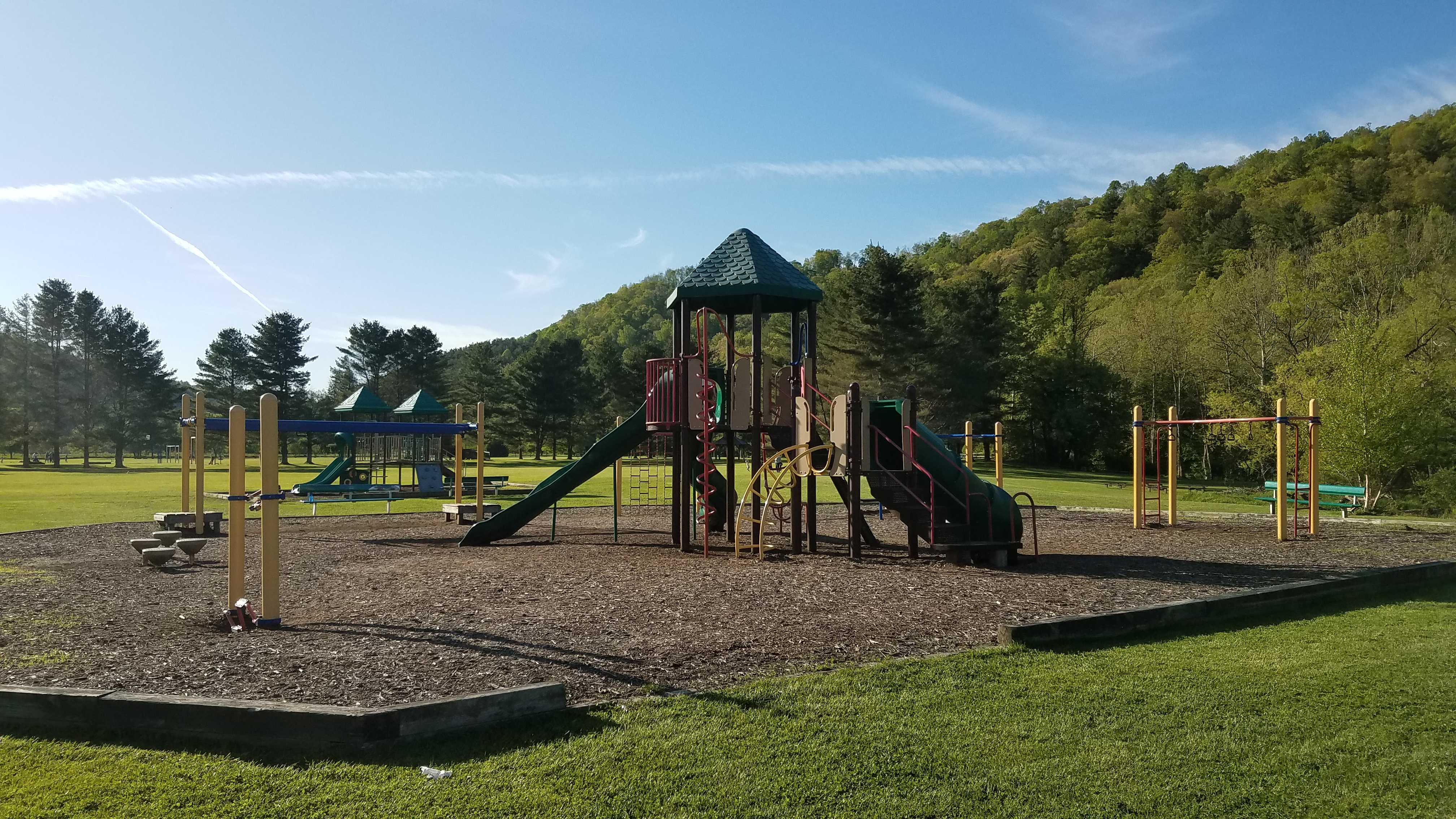 Valle Crucis Park Playground
The Valle Crucis Park Playground has areas for muliple ages.
There is a swing set with two baby/toddler swings, 4 regular swings and a special needs swing.
The larger playground has multiple play areas to accommodate large numbers. There is even a "zipline!"
The small playground is perfect for toddlers.
There are plenty of benches around the playgrounds (and even a "Little Library" where you can pick up a book to read during resting times!)
TIP: Where sunscreen, there isn't any shade around the playgrounds or benches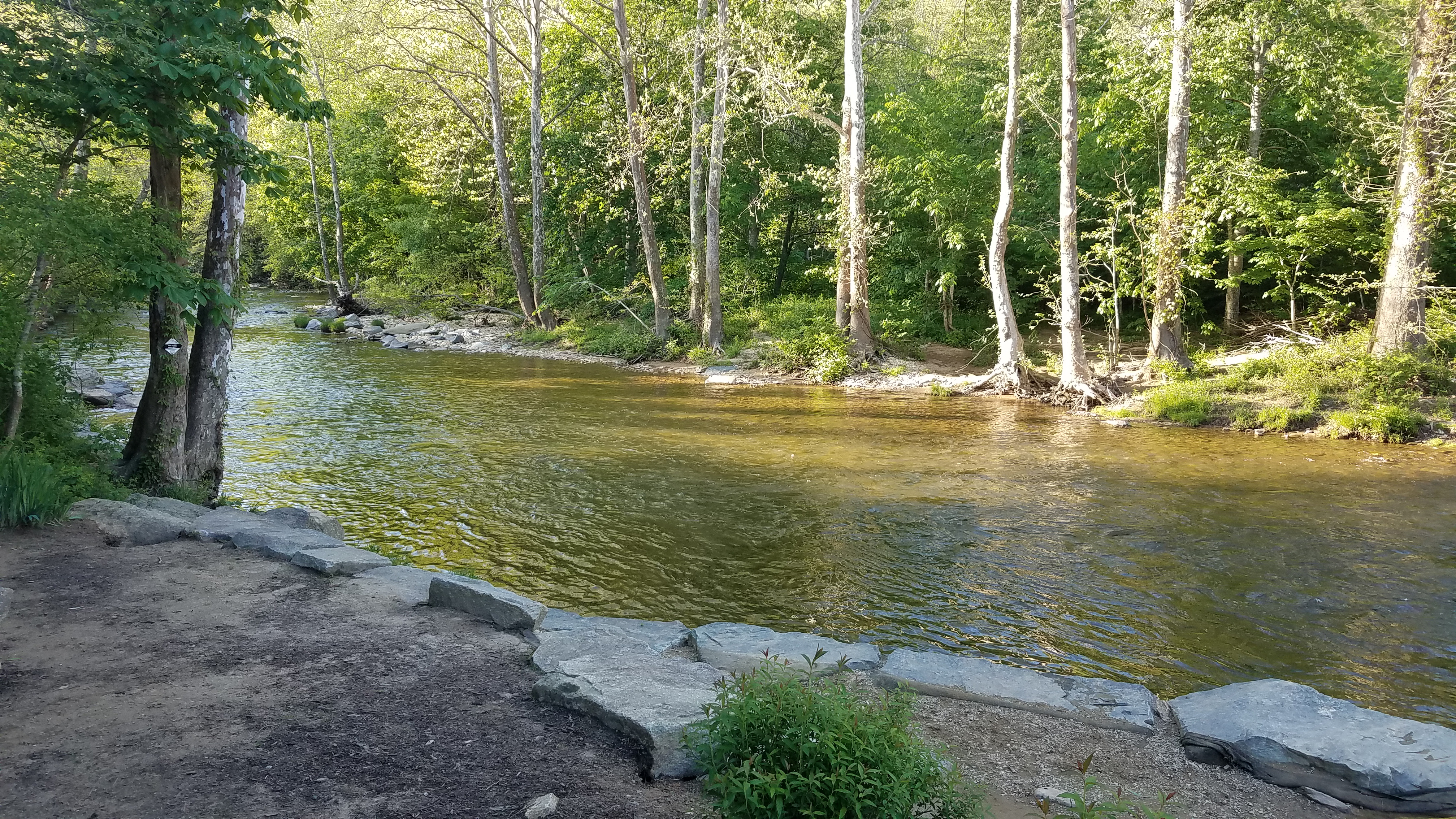 Valle Crucis Park Watauga River Access
Valle Crucis Park is known as one of the areas best locations for fishing and fly-fishing. There are many well-used trails to various sections of the river on the back side of the park.
There is also a nice river access for water play near the playhouse village. On a warm day, there can be as many as 20 kids playing in the water, building (dams) and catching water creatures. The area is quite shallow, but the rocks can get slippery and the current can get strong after a large storm.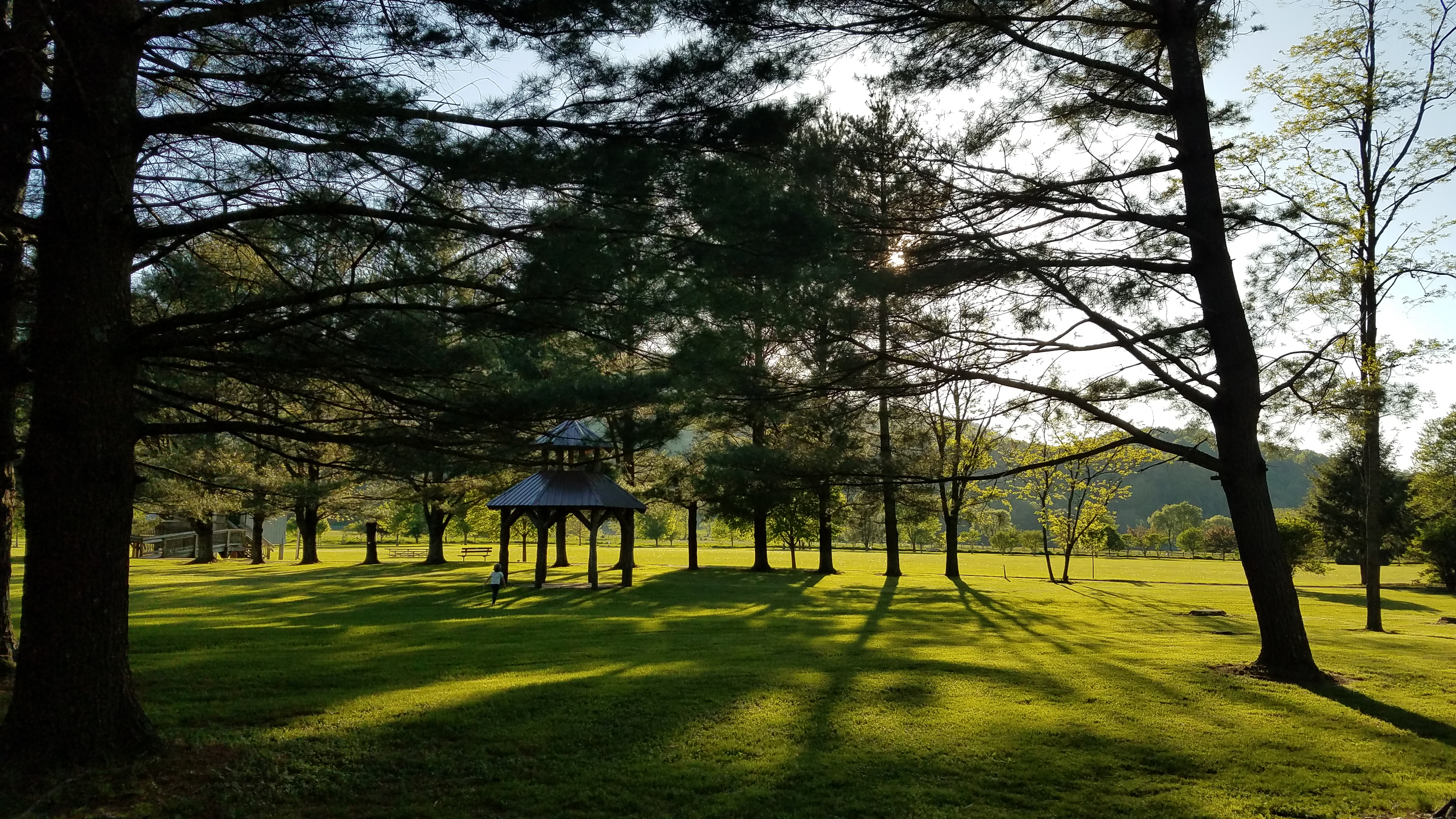 Valle Crucis Park Paved Path
The paved path at Valle Crucis Park is nice and flat, well maintained and just around a mile long. You will see all kinds of activities taking place on the path. Joggers, dog-walkers, skateboarders and families on bikes all use the path for exercise and pleasure.
The path has a few shaded sections and passes by many benches and great views.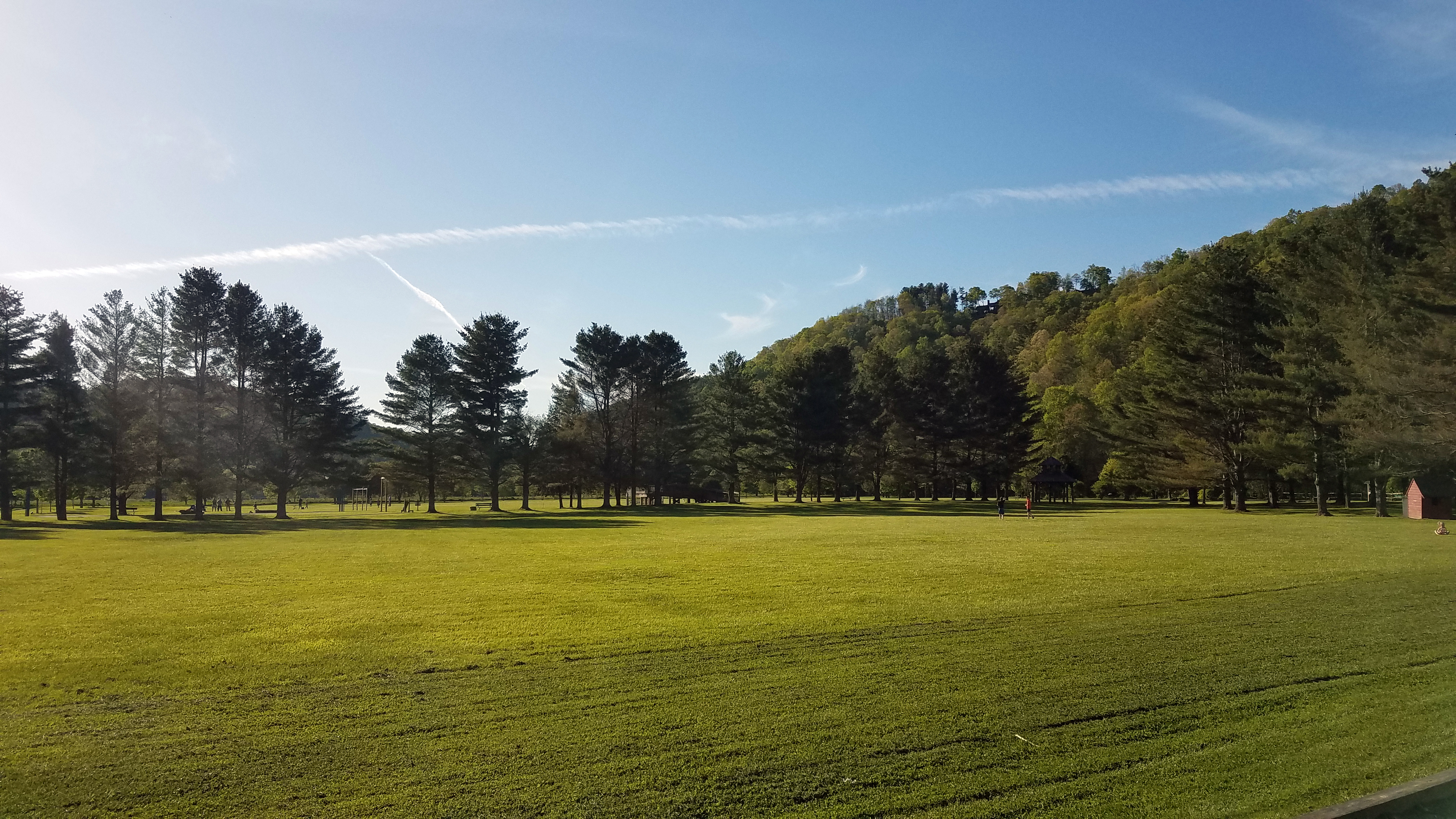 Valle Crucis Park Field
The wide open fields at Valle Crucis Park are great year round.
In the winter, you will see families making snow angels or having snow ball fights.
In the spring, you will see lots of kite flying. Aside from Beech Mountain, this is the best kite flying location in the High Country!
In the summer and fall, you will catch a game of kickball, football or croquet.