NC High Country Top 5 View Hikes
NC High Country Top 5 View Hikes
What would a visit to the NC High Country be without taking in the views from above! Here are our staffs top 5 view hikes to take in the summer and fall months: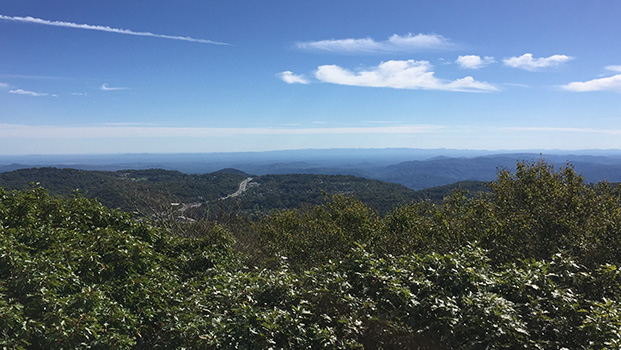 Flat Top Mountain Fire Tower Trail
BRP MP 294
This trail is on the grounds of Moses Cone Manor Park. The best place to park is at the Moses Cone Manor. For a longer hike, you can park at Trout Lake.
You will take a gravel carriage trail up about 2.8 miles to the fire tower. Though the trail may seem long, the scenery is beautiful, and there are several overlooks along the way. Switchbacks will take you all the way to the top of the mountain where the fire tower sits. From the tower, you will see awesome 360 views of the Blue Ridge Mountains.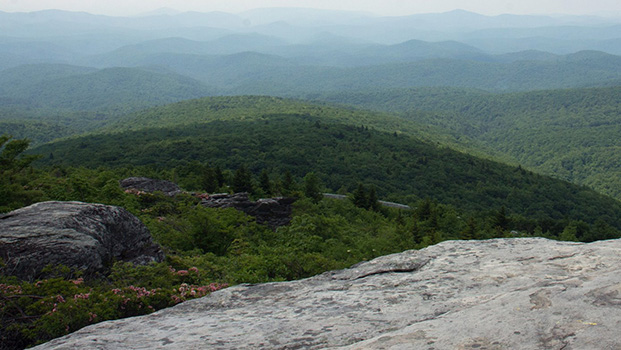 Rough Ridge
BRP MP 302.8
This hike is about 2 miles round-trip and is described as moderate, but can be a little strenuous at times. The hike goes over many rocks, but once you get to a high enough elevation, a boardwalk will be available to take you to the main view. The views are expansive and you can see Grandfather Mountain, the viaduct, and vast mountain ranges.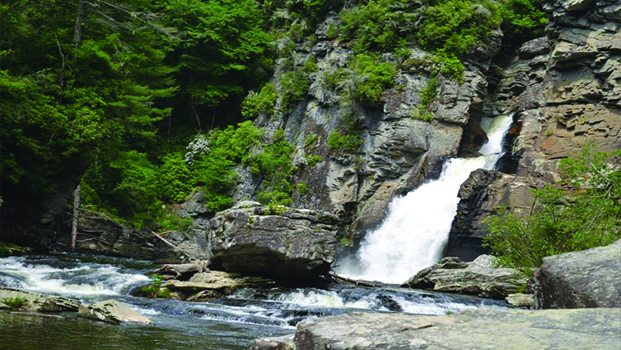 Linville Falls
BRP MP 316.4
This hike has a fantastic series of waterfalls, both upper and lower, and is a very popular place for people to visit because of its gorgeous views. The Linville Falls trails range in difficulty from moderate to strenuous. Erwins View Trail, a moderate walk of 1.6 miles round-trip, offers hikers four overlooks, each revealing a different aspect of the Linville Falls area. The first overlook is 0.5 miles from the visitor center, and is a moderate walk with a slight decline in elevation. Drifting into a narrow canyon, the water plunges 45 feet over the lower falls.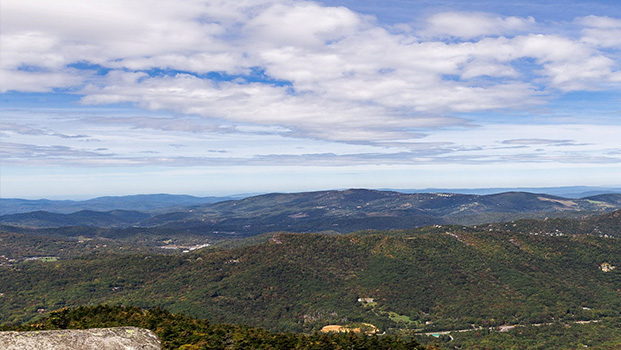 Profile Trail
Grandfather Mountain State Park
This hike goes along the profile of Grandfather Mountain, and to an inexperienced hiker, can be very strenuous and rocky, with many large obstacles to make your way over. The view at the end of the trail on Calloway Peak is worth the hike, as you get to see much of the parkway views, including the viaduct. The entrance to this trail is on 105 near Banner Elk and you must get a permit at the entrance to hike it. The hike is about 7 miles in length, round-trip.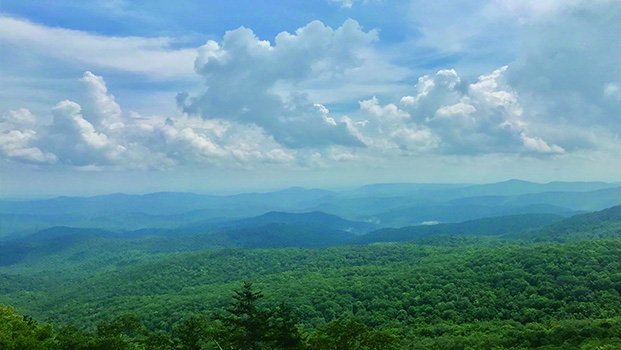 Beacon Heights via Tanawha Trail
BRP MP 305.2
Beacon Heights is a great trail to take if you are interested in amazing views, without too much strain and physical exertion. The hike is only one-mile round-trip, and one of the best-kept secrets on the parkway. You can access views from many large rocks including Grandfather Mountain and long-range views of the beautiful Blue Ridge Mountains.