Blue Ridge Parkway Foundation Cone Sisters Exhibit
Blue Ridge Parkway Foundation presents:
Modern Visions, Modern Art: The Cone Sisters in North Carolina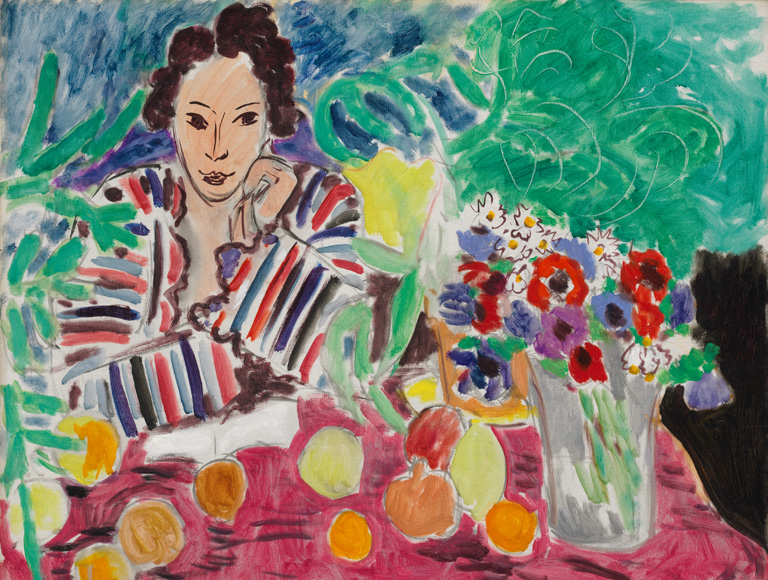 The Blue Ridge Parkway Foundation is proud to present the exhibit Modern Visions, Mountain Views: The Cones of Flat Top Manor at Blowing Rock Art and History Museum from July 20 through November 30. The exhibit is a complement to the museum's art exhibit Modern Visions, Modern Art: The Cone Sisters in North Carolina (August 3-November 30).
While the art collection of Dr. Claribel and Etta Cone is cherished by art historians and museum-goers alike, it would not have been possible without the financial support of their brothers' thriving textile business in North Carolina. Modern Visions, Mountain Views: The Cones of Flat Top Manor connects the story of the Cone family to the Blowing Rock estate built by Claribel and Etta's eldest brother, North Carolina's "Denim King," Moses H. Cone and his wife, Bertha Lindau Cone.
This exhibition explores the marvel of Moses and Bertha Cone's visionary enterprise. Completed in 1901, Flat Top Manor was the centerpiece of a grand country estate, with 25 miles of carriage roads and an orchard of more than 30,000 apple trees. The house was outfitted with the most up-to-date technology of its time. Flat Top Manor featured hot and cold running water, gas lights, telephones, and central heat—extravagances that stood in great contrast to most homes in the North Carolina mountains.
By featuring stories from family letters and memories, Modern Visions, Mountain Views offers a window in the personal and cultural interests of Cone family members. This exhibition especially features souvenirs that Moses and Bertha Cone displayed at Flat Top Manor, items purchased during their 1906 world tour with Claribel and Etta Cone.
The Cone sisters' collection is beloved worldwide for both its content and the character of its collectors. Claribel and Etta were daughters of German Jewish immigrants, two siblings in a family of thirteen, and women who embraced many new opportunities of their era. As their brothers grew the family's business in textiles, and thereby the family's fortune, the sisters received financial support to pursue their interests. By 1900, at age 36, Claribel was a research pathologist and president of the Woman's Medical College in Baltimore. Etta, at age 30, had recently altered the aesthetics of their parents' home with the purchase of five impressionist paintings. Their personalities were distinct, but their shared love for travel, education, art, and the avant-garde led them to create a significant collection of modern art, including over 500 works by Henri Matisse.
Wells Fargo presents at Blowing Rock Art & History Museum:
Modern Visions, Modern Art: The Cone Sisters in North Carolina presents a compelling selection of works on paper, paintings, and sculptures by artists in the collection who drew the admiration and attention of Claribel and Etta Cone: Henri Matisse, Sarah Stein, Jacques Villon, Marie Laurencin, Ben Silbert, John Graham, Everett Bryant, Rembrandt van Rijn, Gertraud Brausewetter, Ilse Breit, Teresa Denny, and Bernice Oehler. These works portray bodies in motion, women engaged in acts of self-expression, moments of daily life, and pastoral views of both real and imagined landscapes.
The Cone sisters collected paintings, sculptures, and prints, as well as textiles, jewelry, and trinkets for personal enjoyment, but they also believed that art encouraged vital conversations in an increasingly complex world. To ensure that such conversations were ongoing, the sisters bequeathed their collection to two museums: the Baltimore Museum of Art in Maryland and the Weatherspoon Art Museum in Greensboro, NC. For those who are familiar with the Cone sisters, as well as those who have never heard of them, this exhibition offers a chance to learn new stories about these fascinating women, their family, and their famous art collection.