5 New Reasons to Visit Grandfather Mountain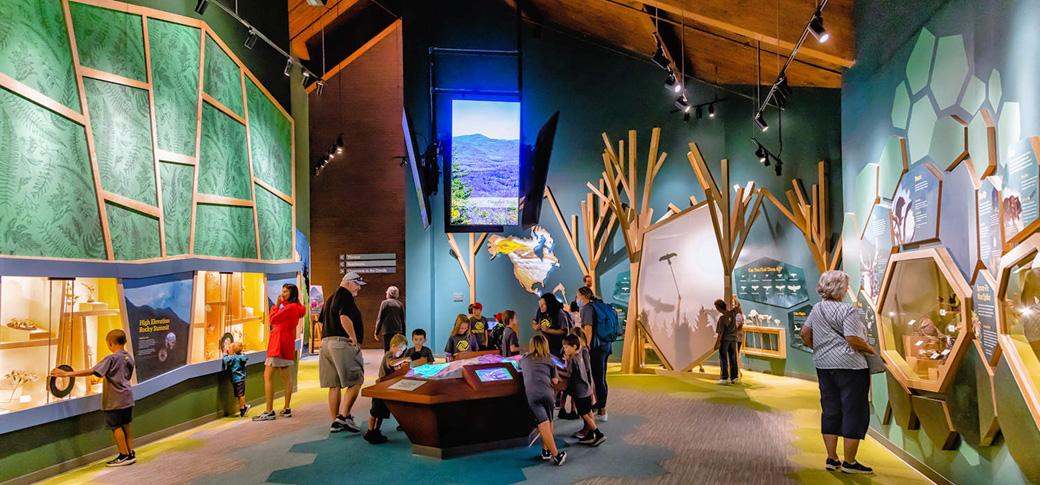 New for Families at Grandfather Mountain
5 new reasons to visit the Linville, NC, nature preserve before summer ends
---
Looking for one more summer adventure with the family before the school year begins? There's still time to visit the brand-new Wilson Center for Nature Discovery at Grandfather Mountain and enjoy a list of new programs and events perfect for all generations. The Linville, N.C., nature preserve, operated by the nonprofit Grandfather Mountain Stewardship Foundation, is known for its Mile High Swinging Bridge, animal habitats, 360-degree views and immersive programming meant to inspire exploration and conservation of the natural world.
Now's the time to plan one last summer getaway, perfect for past visitors looking to experience something new and for first-time guests to see what wonders await them at Grandfather Mountain.
Beat-the-Heat BONUS
In addition to the slew of new offerings perfect for a last-minute summer trip, Grandfather Mountain is literally one of the "coolest" places around. Sweltering in a heatwave in your hometown? The highest temperature ever recorded on the mountain is 83.2 degrees Fahrenheit. Grandfather is always an enjoyable 10-20 degrees cooler than the surrounding foothills. Plan a trip and book your visit online at www.grandfather.com.